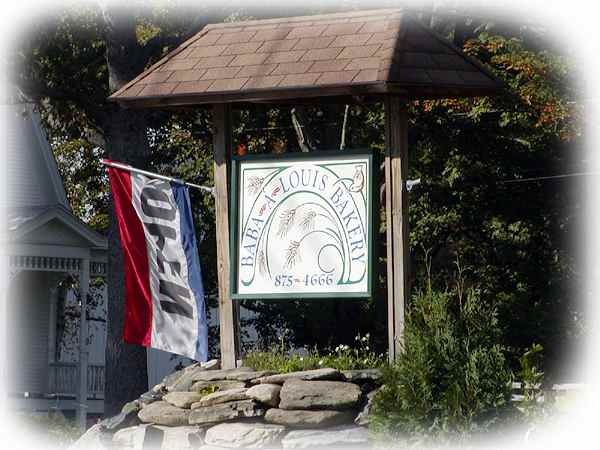 This is one incredible bakery!
There is a real treat nestled amongst the Green Mountains in Chester, Vermont. Next to an old barn, John McLure and Ruth Zezza have constructed a building that is very difficult to describe other than to say it is beautiful. You cannot help but expect a commercial structure when you hear the word bakery but you are in for a surprise. Somewhat hiddden from the main road, the bakery welcomes you with enchanting one-of-a-kind windows, lots of natural lighting, radiant heat from the italian tiles and the smell of bread baking. First class breads are being made here using only organic and natural ingredients. This is one incredible bakery!
An attempt is made here to entice you to stop in and visit.. Here is a collection of pictures depicting the bakery building and the work that goes on inside.
The lunch is a generous buffet with an assortment of quiches, sandwiches and a salad bar where you can make your own salads.

The bakery business is hard, you have to love it, we love it.